A MESSAGE FROM STEVE BOOTH & PAUL PURCELL
Imagine a Partner for What's Next
At Baird, we believe true financial partnership means providing the personal attention and service our clients deserve and the thoughtful advice and capabilities they need to succeed – no matter what's next.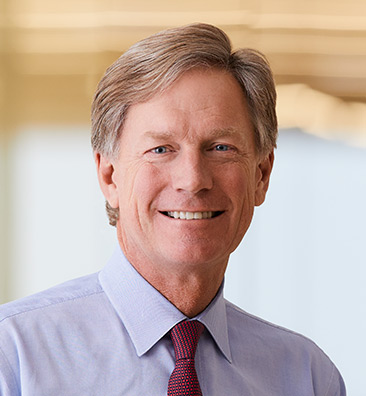 Steve Booth
President & Chief Executive Officer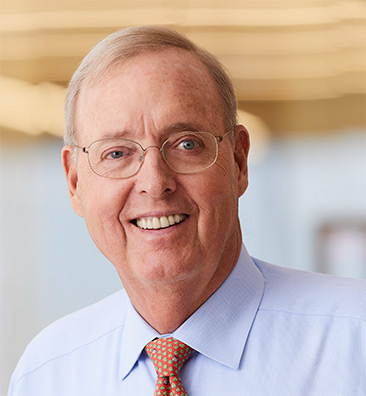 Paul Purcell
Chairman
Since 1919, Baird has been a strong, stable partner to clients across many market cycles. We've helped them navigate some of the worst financial crises in history and partnered with them during periods of growth. Why? It's very simple: Clients always have and always will come first at Baird. Although 2017 was a year of bull-market highs and low volatility, geopolitical uncertainty and the prospect of an economic downturn loomed large. We know our clients are concerned about what could unfold in the new year – and while prediction is impossible, preparation is essential. That's why Baird is committed to delivering the objective advice, deep expertise and strong partnership our clients need to plan, pursue and achieve their goals in today's ever-changing world.
Baird reached a new milestone in 2017 when the total amount of assets in our client accounts surpassed $200 billion for the first time. We believe this is a powerful representation of the trust clients place in Baird. Because we are an employee-owned, privately held firm, we are able to invest in our business with their best interests in mind. As such, we are pleased to highlight two significant additions to the firm. In January 2018, Strategas, a leading boutique firm whose primary focus is macroeconomic research, became a wholly owned yet independent Baird company. We also welcomed John Taft, a distinguished industry veteran with more than 35 years of experience, as Vice Chairman and a member of Baird's Executive Committee. John is pursuing strategic business opportunities across the firm. Both of these additions were driven by an alignment of values, shared goals and clients-first culture, and we are very excited to welcome their expertise and vision to the firm.
We are proud to have the best team in our industry at Baird. Our client focus, expertise and enthusiasm create a distinctive culture and help make Baird a nationally recognized great place to work. In early 2018, we were again recognized as one of the Fortune 100 Best Companies to Work For®. We ranked No. 12 in our 15th consecutive year on the list.
2017 Results
Baird's 2017 revenues totaled $1.53 billion, an 10% increase over 2016 and our eighth consecutive year of record revenues. Operating income also increased to a record $199 million. Our 2017 return on book value, including a cash dividend paid to shareholders in December, was 20.8%. We believe this strong result is among the highest in our industry, and we are proud to have achieved it without the extensive leverage used by other firms to enhance returns.
For 15 consecutive years, Baird has been recognized among the Fortune 100 Best Companies to Work For®.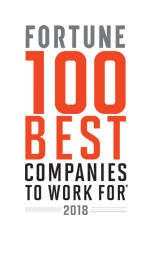 Baird's five complementary businesses provide a comprehensive foundation for our growth. They also create a structure that diversifies and balances our revenues. The firm continues to win market share in a very competitive environment. Each of our businesses posted strong results in 2017, and three – Private Wealth Management, Asset Management and Equity Capital Markets – had record revenues. Other business highlights across the firm include:
Private Wealth Management grew its client assets under management to $136 billion, a record for the business.
Our Asset Management businesses continue to grow. Baird Advisors' assets under management have tripled over the past four years and totaled more than $60 billion at the end of 2017. The Baird and Chautauqua equity funds had a year of strong performance, contributing to Baird Equity Asset Management's continued growth in assets.
Baird Capital invested more than $97 million in six new and 17 follow-on investments. In addition, the business successfully exited five investments and realized $30.2 million.
For the ninth consecutive year, our Fixed Income Capital Markets team ranked as the No. 1 municipal underwriter in the United States, based on number of issues, according to Ipreo MuniAnalytics.
Our Equity Capital Markets business also achieved exceptional results. Global Investment Banking posted its fifth consecutive year of record revenues, driven by continued strong M&A activity and a rebound in equity underwriting. Meanwhile, our Institutional Equities & Research business was recognized as No. 1 for overall quality in sales, corporate access and research in Greenwich Associates' annual survey of institutional fund managers.2
As an employee-owned firm, Baird has a personal stake in our clients' success.
The Power of Partnership
Partnership is central to all we do at Baird. A spirit of common goals and shared success shapes our client relationships, and a sense of teamwork and continuous improvement infuses the relationships we build with our coworkers. This collaborative approach supported the growth of our business as we continued to expand and deepen our capabilities in 2017.
Private Wealth Management continued to recruit and train talented professionals, including 56 experienced advisors, Branch Office Managers and graduates of our Financial Advisor Training Program. Baird Capital completed fund raising for its first global fund, raising $310 million. We believe this is the first fund of its kind among firms investing in the lower middle market. Fixed Income Capital Markets strengthened its platform by adding professionals specializing in key products and client relationship management. Our Asset Management businesses added talent across their teams to accommodate and foster the businesses' continued growth. We continued to provide clients with additional investment options in RiverFront Investment Group, an investment advisor offering equity and fixed income strategies, and Greenhouse Funds, an independent asset manager whose products include a hedge fund. In addition to welcoming Strategas to Baird, we continued to grow our Equity Capital Markets team with key hires in Global Investment Banking, which welcomed talent of all levels including senior-level bankers specializing in key sectors, products and geographies.
Our global team of more than 3,400 professionals made these developments possible. They bring a unique energy, diversity of thought and passion for excellence to their work. We also welcomed 170 interns across Baird during 2017 – a 40.5% increase in the size of our internship program over the past five years and a reflection of our commitment to helping young professionals start their careers.
We deeply appreciate our associates' contributions to Baird, and we strongly believe in extending the opportunity of employee ownership to them. Nearly 66% of Baird associates are shareholders in the firm, with a broad distribution of ownership across our businesses. We are proud to be one of the largest privately held financial services firms in the United States.
We strategically build our capabilities so we can provide our clients with long-term, stable financial partnership.
Clients entrust Baird with more than $202 billion in assets – a 162% increase over the past decade.
Baird stock performance is based on the change in book value per share for Baird Financial Group common stock and includes cumulative cash dividends per share of $7.50, $1.60, $1.65, $1.85, $2.00, $7.50 and $2.10 paid in December of 2011, 2012, 2013, 2014, 2015, 2016 and 2017, respectively. Baird is privately held and no public market exists for its shares. Baird can repurchase shares of Baird stock at book value when associates leave the firm. Past performance does not guarantee future results.
Baird's stock value has increased 158% over the past 10 years.
The Standard & Poor's 500 Stock Index and Standard & Poor's 500 Financials Sector Index are unmanaged common stock indices used to measure and report value changes in the stocks comprising these indices. Indices performance information is obtained from Capital IQ and excludes dividends paid during the periods shown. Baird stock is not included in these indices.
Partnering For Tomorrow
Clients have relied on Baird for true financial partnership for nearly a century. While it is impossible to predict what will come next in the markets, it is essential to partner with one another to prepare for the future. We are extremely confident in our partnerships with our clients. Our business is their success, and we will be ready to serve them, no matter what comes next.

Steven G. Booth
President & Chief Executive Officer

Paul E. Purcell
Chairman
Baird Employment
Over the past five years, we have grown our team strategically to support the expansion of our business. Our head count has increased 22.5%.
1 Financial results do not reflect the consolidation of certain private equity partnerships.
2 Greenwich Associates U.S. Equity Investors – Small-/Mid-Cap Equities and U.S. Sales & Research, May 2017. Surveys conducted with 101 small-/mid-cap fund managers and 214 fund managers and 300 traders, respectively. Rankings for qualitative metrics based on leading research firms in survey.
From FORTUNE Magazine, March 1, 2018 © 2018 Time Inc. FORTUNE 100 Best Companies to Work For® is a registered trademark of Time Inc. and is used under license. FORTUNE and Time Inc. are not affiliated with, and do not endorse products or services of, Baird..