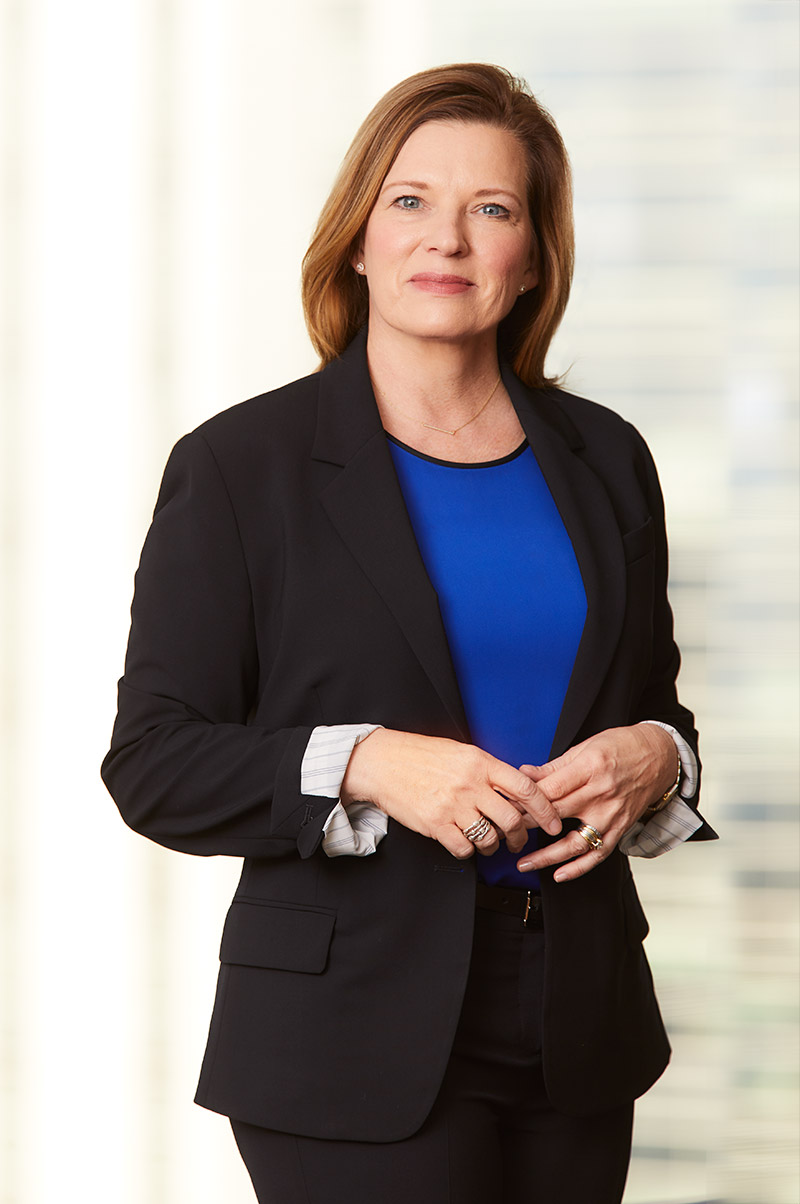 Equity Capital Markets
Imagine a partner who can help you achieve a stronger tomorrow.
201
transactions
Baird completed 201 financing and advisory transactions in 2017 with a total value of more than $57 billion.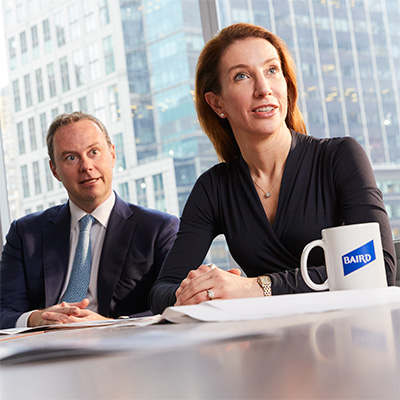 21,000+
connections made
Baird arranged more than 21,000 company—investor connections during 2017 via company visits, management trips to institutional clients and 1-1 meetings at Baird conferences.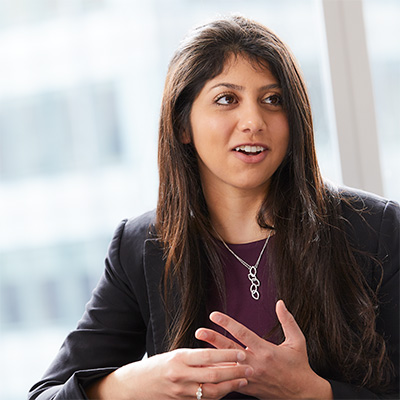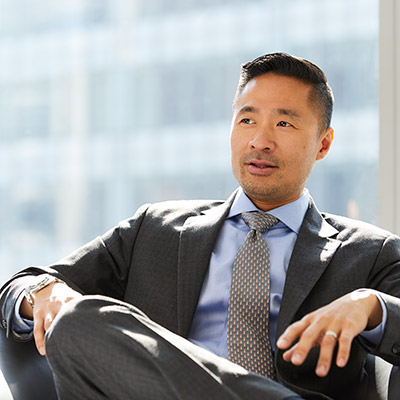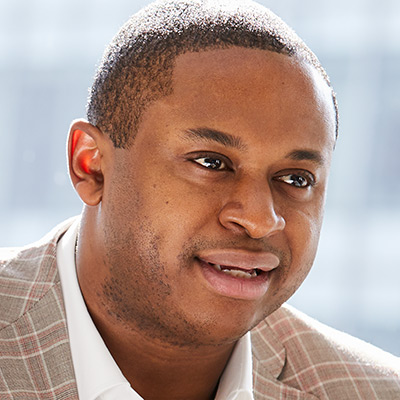 54
Countries
Baird has done business with companies and institutions in 54 countries over the past decade.
Equity Capital Markets
Global Investment Banking
Baird's Global Investment Banking group works as one global team – partnering across geographies, sectors of focus and product areas to help clients achieve exceptional outcomes. This culture of teamwork creates a powerful alignment that enables us to provide differentiated insights, execution and global capabilities in M&A, equity financing and debt advisory.
This unique approach helped drive our fifth straight year of record revenues. We continued to grow our business in 2017, completing 201 deals totaling more than $57 billion in value. Our team completed more than 100 M&A and debt advisory deals globally – a new record for Baird. Our equity origination business continued to expand, and we increased our number of equity financing transactions by 28%.
Over the past 10 years, Baird has done business with companies and institutions in 33 countries.
We also continued to invest in our talent, including senior banker talent in key sectors and product areas as well as mid-level expertise in several new sectors. These additions expand our coverage to include aerospace, defense and government services and deepen our existing expertise in equity capital markets, software, biotechnology, debt advisory, energy and healthcare provider services as well as our European presence. We also continued to deepen our coverage of the global financial sponsor community.
Our culture of teamwork, expertise and client focus enables us to attract and retain highly qualified professionals. We are committed to being the employer of choice in our industry, and we are proud that bankers of all levels choose to start and continue their careers at Baird. Our culture, unique partnership culture and strong, growing business platform positions Baird well for the future.
Institutional Equities & Research
Although 2017 presented challenging conditions, Baird remained focused on providing objective advice, in-depth research and dependable relationships. Our Equity Research team covered 715 stocks at the end of 2017. We are also accelerating our investment in trading capabilities to provide institutional clients with customized solutions for a range of strategic needs.
Additionally, Baird ranked No. 1 for "overall quality in sales, corporate access and research" in Greenwich Associates' annual survey of fund managers and received an additional eight No. 1 rankings in numerous research, sales and corporate access survey categories1. We have meaningfully invested in our Corporate Access platform in recent years. Our global institutional conferences continue to grow. Institutional attendance has grown 33% since 2013.
1 Greenwich Associates U.S. Equity Investors – Small-/Mid-Cap Equities and U.S. Sales & Research, May 2017. Surveys conducted with 101 small-/mid-cap fund managers and 214 fund managers and 300 traders, respectively. Rankings for qualitative metrics based on leading research firms in survey.