Asset Management
Imagine a world-class investment partner with time-tested expertise.
Baird Advisors
Baird Advisors, our fixed income asset management business, delivered competitive performance across its suite of products in 2019. Three of its funds - the Core Plus Bond Fund, Aggregate Bond Fund and Short-Term Bond Fund - earned prestigious Gold ratings from Morningstar. The team's steady focus on client stewardship and generating competitive returns for investors resulted in another year of growth for Baird Advisors, which had over $87 billion in assets under management at the end of 2019. Their approach to fixed income investing is nationally recognized, and their expertise frequently appears in industry and national press including Barron's, The Wall Street Journal and Kiplinger.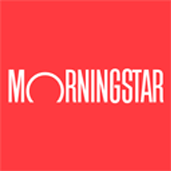 Ranked 2 of 150 US fund families by Morningstar Research Services LLC.
Four Baird Funds Named to "Thrilling 34" List
Morningstar recognized Baird Funds as one of the top fund families and included four Baird funds on a highly selective list of mutual funds.
Source: "Fund Family 150" by Michael Laske, published as of June 30, 2019. (c) 2019 Morningstar Research Services LLC. All Rights Reserved. Based on a rank of asset-weighted fund scores for the 150 largest US fund families compared in the report.
Steady Approach
Our team includes 60 highly experienced professionals and is led by a group of senior portfolio managers who have invested together for more than 35 years. Several of these individuals formed our original team, which will celebrate its 20th anniversary at Baird in 2020. Additionally, Mary Ellen Stanek, Chief Investment Officer of Baird Advisors, was nominated for the 2019 Morningstar Outstanding Portfolio Manager Award. These long tenures and industry recognitions are humbling, and we believe they underscore the power of our team's continuity in investment philosophy, focus and client service.
In their leadership responsibilities, our senior portfolio managers are committed to developing our business' next generation of talent and actively mentor professionals at all levels of our business. We are also thoughtfully growing our team to support the growth of our business and deepen our capabilities for our clients. We welcomed Lyle Fitterer, a nationally recognized municipal bond manager, who now co-leads our municipal team with Duane McAllister. We also added talent to our client service team and made additional technological and operational enhancements.
Each member of our team shares a focus on winning for our clients and providing them with superior service. We take a disciplined, risk-controlled approach to investing, which enables us to take the long view and drive toward long-term, competitive performance that supports our clients' investment goals. We're proud to share similarly long-term relationships with our clients. Our average relationship now exceeds 12 years, and many clients have worked with us for decades.
Municipal Team Highlights
Our municipal bond team, which joined Baird Advisors in 2015, has quickly gained traction. The team, which managed nearly $5 billion in client assets at year end, has achieved peer group-leading performance. Its Short-Term Municipal Bond Fund was recognized with a 2020 Refinitiv Lipper Fund Award for strong three-year performance. In addition to adding breadth to the team's talent in 2019, the team also expanded its product lineup with two new bond funds.
Baird Equity Asset Management
Equity Asset Management manages strategies and mutual funds for individual and institutional investors. Each of the business' four teams is staffed with experienced investors who possess a deep expertise in targeted areas of the equity markets. All share the objective of delivering strong performance and exceptional service to our clients. We employ time-tested investment philosophies and processes, with a focus on consistency and purity of style, to deliver high-conviction active management. Our assets under management have increased 226% over the past five years.
Team Highlights
Our Growth team's Mid Cap strategy was recognized as Asset Manager of the Year by Envestnet for the second consecutive year. Its assets under management totaled $3.4 billion at year's end, an increase of 38% over 2018. Meanwhile, our Value team maintained strong client retention during continued headwinds for value investing. Chautauqua Capital Management, our international and global team, saw its mutual funds achieve their third anniversary and appear on several recommended lists. Our Specialized Asset Management team, which manages customized portfolios for high-net-worth clients, launched a dividend growth portfolio. Its assets under management totaled $1.76 billion at the end of 2019 and have nearly tripled over the past three years.
In the years ahead, we will continue to make thoughtful, strategic investments in our business by adding selective talent, technology and research capabilities - all to best serve our clients.